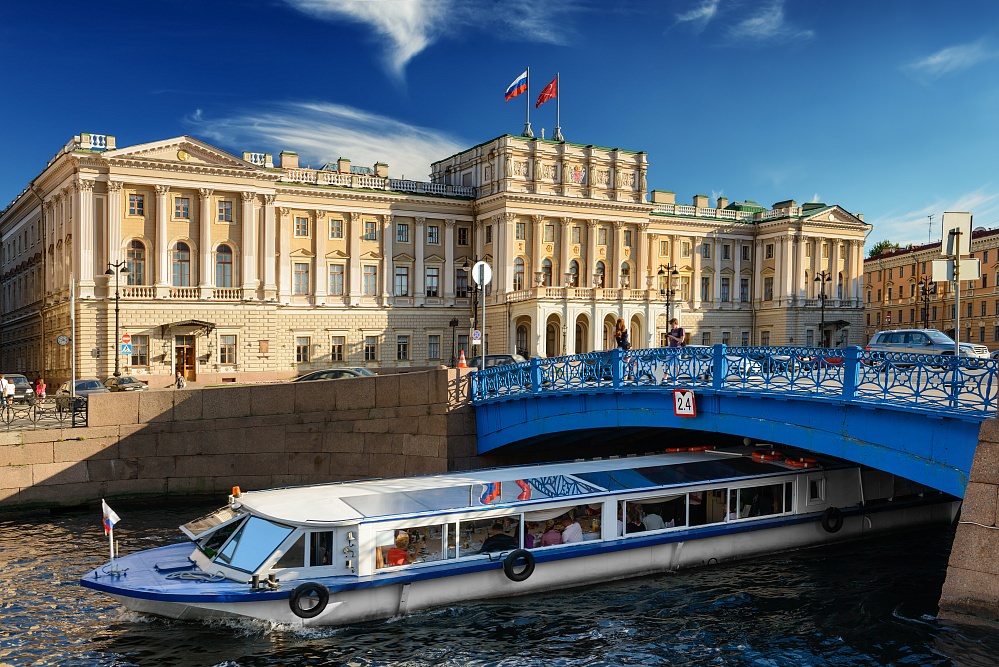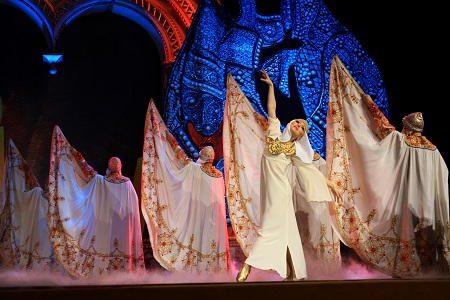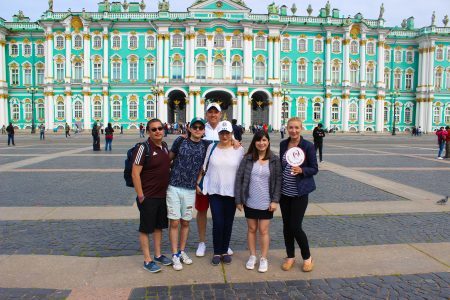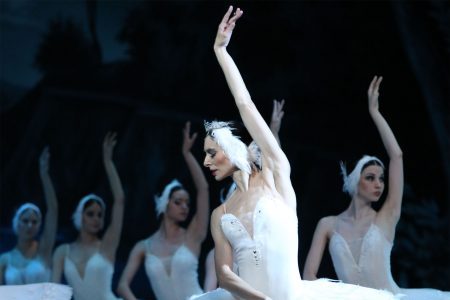 Hermitage Free Tour & Nights in Historical Suite
Classic Room + Hermitage Tour
Rachmaninoff's Suite + Hermitage Tour
For the Hermitage Free Tour:
Please make sure you are at the meeting point on time since the early admission is scheduled.
Please be aware the museum admission time may be adjusted (not necessarily though) due to the museum early admission policy.
Look for your guide, who will be holding a sign with the company logo or your name on it.
Please do not go inside the museum to look for your tour.
Latecomers will not be permitted to join the tour.
From 1 May to 30 September the tour starts at 09:40 AM.
From 1 October to 30 April the tour starts at 10:45 AM.
Customer support and WhatsApp +79112860166
Important! The standard registration at the Rachmaninoff's house is at 14:00, Check out is at 12:00. If you need to get there earlier and leave later, you need to include an add-on «early admission» and «late departure» or pay on the spot but please be aware of the extras mentioned.
Registration from 00:00 to 06:00 is + 100% of the price
Registration from 06:00 to 14:00 is + 50% of the price
Late leave from 12:00 to 24:00 and from 24:00 to 6:00 is + 100% of the price
From 1 Oct to 30 April the Hermitage Tour starts at 10:45
From 1 May to 30 Sept the Hermitage Tour starts at 09:40
Millions of travelers visit St Petersburg to see the Hermitage Museum, Russian museum, and many others. Since the cultural aspect of your stay is so important, why not to stay in a museum overnight?
The Hermitage Free Tour and Nights in Historical Suite package is a chance to live in the house where Sergey Rachmaninoff (the world-famous composer) lived. What's more, you can book exactly the room he lived in! The package also includes a complimentary Hermitage tour which means you don't pay for it at all!
Your Saint Petersburg travel will start as soon as you check in and your friendly local English-speaking guide will introduce you to your Rachmaninoff's hotel exclusively decorated with antique furniture and contemporary art. Enjoy a cup of tea with your art historian guide and listen to the story of Sergey Rachmaninoff who once used to live in one of the hotel apartments. The walls of the hotel suite still bear the original wallpaper of that time.
Learn about communal apartments, the reality of the Soviet period and leaf through the album of old photos of Saint Petersburg from the private archive.
Please contact us if you would like to book the Rachmaninoff's suite. We will be happy to arrange it for you depending on availability. However, expect the other rooms to be as much comfortable and stylish.
On any of your stay dates, you may choose to join a COMPLIMENTARY 3-hour Hermitage guided tour. Tours are available daily except Monday in English, German, Spanish, Italian and French. From the Rachmaninoff's house, it is about 20 minutes walk to get to the meeting point for the Hermitage Tour which is at Palace Square near the Alexander Column.
The tour lasts for three hours and includes Western European art collections including masterpieces of Leonardo da Vinci, Titian, Rafael, Diego Velasquez, Michelangelo, Rembrandt, Rubens among many others. You will also visit the reception halls of the Winter Palace including the famous George or Throne room.
Please note!
From 1 Oct to 30 April the Hermitage Tour starts at 10:45
From 1 May to 30 Sept the Hermitage Tour starts at 09:40