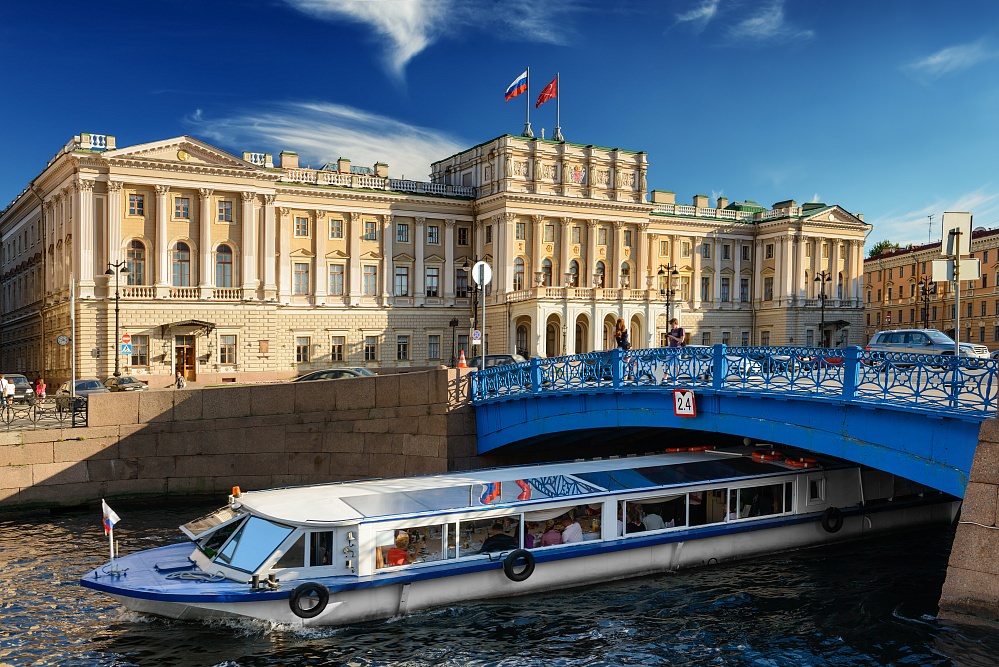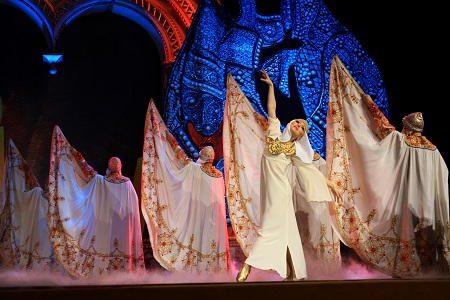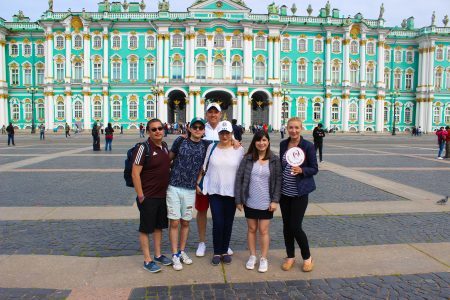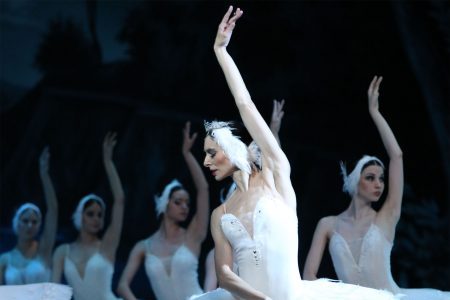 New Year's Night Show
What's included:
• Evening dinner
• Champagne and other drinks
• A Folk show, opera, dancing, and a palace tour
Not included:
• Hotel pick-up
The standard option does not include Hotel pick-up
It is best to arrive at about 7:40 PM
The dress code is formal eveningwear
The address is Palace Embankment, 26, Sankt-Peterburg, 191186
This ball, based on century-old traditions, harmoniously fits into the face of the northern capital.
8 PM to 9:30 PM: Guests arrive. They are greeted by actors in historical costumes on the front
staircase, and together with the Master of Ceremonies, they are invited to take a tour of the grand duke's chambers. The tour is conducted in Russian, while the guides translate. You will get acquainted with the magnificent interiors of the palace. The hosts invite guests to a cocktail in the White Gallery of the Palace and the Winter Garden. All while the string quartet plays.
9:30 PM: The Master of Ceremonies appears in the White Gallery, and delivers a brief welcome speech, this is translated into foreign languages (English, French). The guests spend this evening in the company of Catherine the Great. Catherine II invites everyone to a festive performance in the Belokolonniy Hall of the Palace.
9:30 PM to 10:15 PM: A ballet performance with soloists of the leading theatres of St. Petersburg.
10:30 PM to 11:55 PM: The Gala dinner takes place in the living rooms, during which world famous operas will be performed by the soloists of the St. Petersburg theaters as well as festive music and a string quartet. Guests will also see a ballet.
11:55 PM to 12:00 AM: Glasses are raised, and the host wishes everybody a Happy New Year.
12:20 AM: Before the serving of a hot dish, guests move to Beloklonniy Hall to watch the songs and dances performed by the Cossack ensemble «Bagatitsa».
1:20 AM: Guests dance in the Belokolonny Hall to modern and retro hits. Those who want to dance move to the hall, and the New Year's program continues in the living rooms.
3:00 AM: The end of the evening.