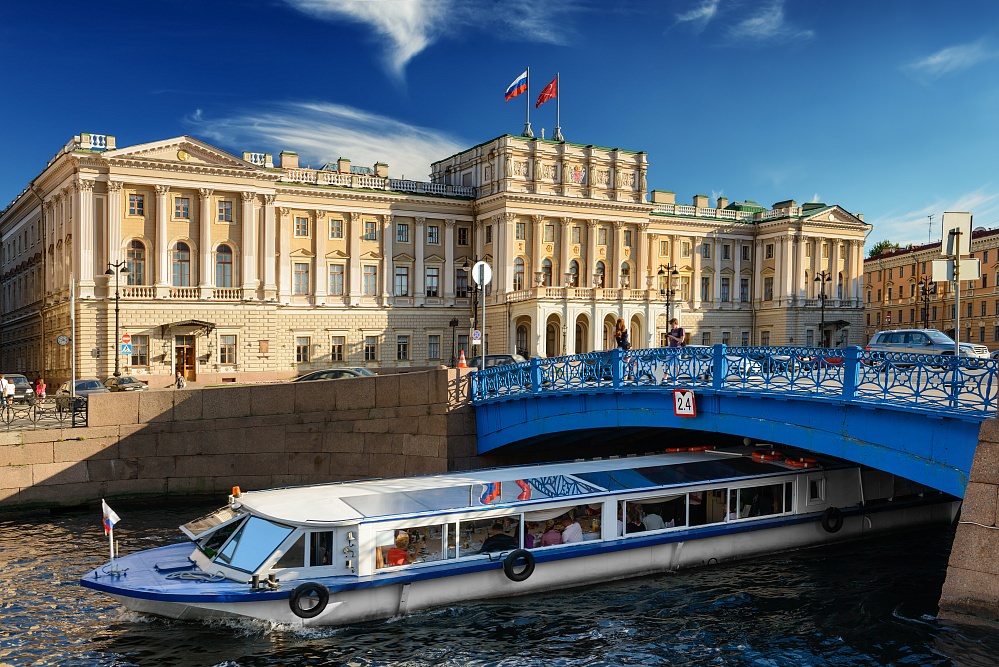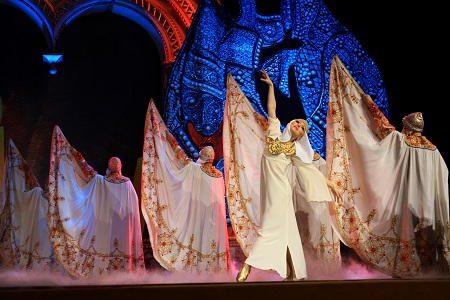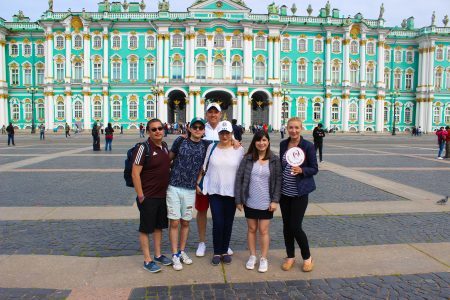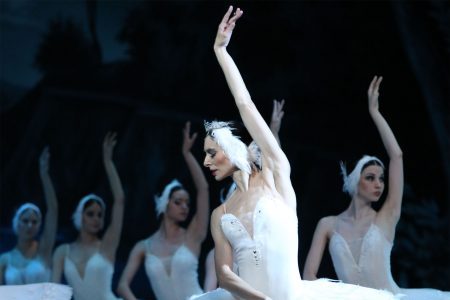 Rural Backpacker Travel in St Petersburg Day 2: Oranienbaum and Kronshtadt
Have questions? Get answered immediately!
WhatsApp +7(921)930-65-74
Backpacker travel alert! Now you have two different packages on a different budget to stay in St Petersburg and do local activities. Here you can see a Backpacker classic set of activities (local food tasting, visiting secret routes in subs and taking great pictures walking the city jungles) including the best hostel in Europe and here you can save a lot of money on accommodation and try everything locals do on a regular basis (even visit some rock-and-roll places).
First time you read our «Rural Backpacker Travel in ST Petersburg Day 1» we focused on Tsarskoe Selo (didn't read? 
take a look
). This time we'll go further to the South and see places almost no tourists go to! Oranienbaum and Kronshtadt are famous among locals and every citizen at least once in a lifetime goes there for trekking or just a picknick so it is an incredible opportunity to see real Russia and not to go too far in the country.
 Oranienbaum
Oranienbaum itself once was a royal residence but in time the main focus shifted to the Catherine Palace in Tsarskoe Selo.
The Oraienbaum Palace lost its «royal chic» but gained an incredible romantic (even gothic in a way) vibe. The vastness of the palace is staggering and most of its abandoned buildings give a great scenery for a photoshoot.
Just imagine — you are alone in the very center of the palace courtyard with the Gulf of Finland behind and a massive palace in front f you. In the park, you can see deer and other forest animals locals keep to maintain the natural beauty of the place.
Near the main palace, there is a blue «winter house» with a kilometer long slope so in winter you can actually go there and take a sleigh ride.
Right across the road, there is an Orthodox church and in the morning you can see the sunlight bursting through a round window right on the chandelier.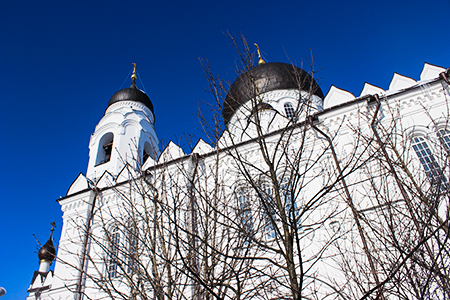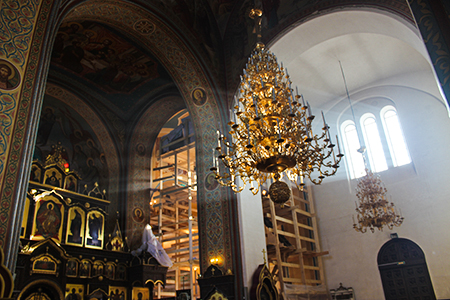 At the same time at about 11 a.m. there is a church service you can go to and see locals taking part in it. It gives a very clear idea of what Russian people are and it's definitely very exotic. Close to the church, there is an old market (cash only!) where you can buy handmade socks and local vegetables. Honey is exceptionally good there. Nobody speaks English but you won't need it. Just show what you need.
Things to visit in Oranienbaum:
— Palace complex and parks for photos
— Local church to get the feeling of real Russia
— Local market to buy handmade goods.
How to get to Oranienbaum:
Take a train from Baltiysky railway station to Oranienbaum 1 (the ticket costs about 100rub one way)
Kronshtadt
Kronshtadt was built by Peter the Great as a fortress against the northern conquerors and the location was perfect. No enemy crossed its borders and it remains the symbol of Russian Navy.
There was a time when you could get from Oranienbaum to Kronshtadt only by ferry but these days there is a highway built to connect the Kronshtadt island with the mainland. You can also get to the fortress by hydrofoils. Hydrofoils are incredibly fast and convenient. Once you get there you need to see the Kronstadt Naval Cathedral. It is an enormous cathedral right in the center of the island and it was planned as a sign for ships going back from the sea. You can see the cathedral's dome from the mainland! It's not just big, it's huge! And the cross on top is breathtaking.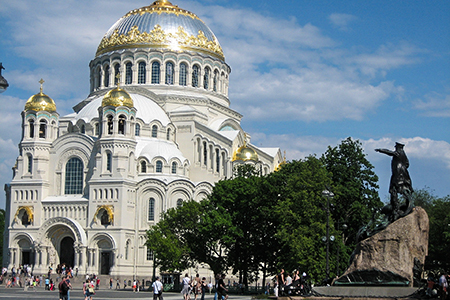 There was a bishop John of Kronstadt who in his lifetime became a mentor to hundreds of people — noble ones and peasants. He became a true symbol of spiritual clearance and devoted life. To the day he remains one of the most important Orthodox saints.
Going back from Kronshtadt, don't forget to take pictures of the fortress itself and the port.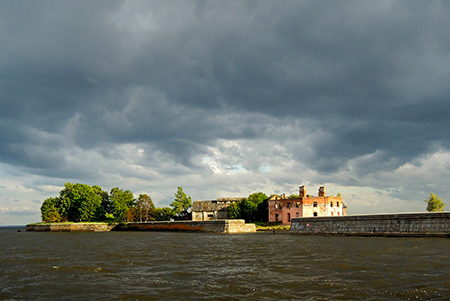 Things to visit in Kronshtadt:
— Kronshtadt fortress for pictures and unexplored routes
— Kronstadt Naval Cathedral to learn more about John of Kronstadt
— Local port to take pictures of vessels in the Gulf of Finland
How to get to Kronshtadt:
Take a bus from the following metro stations:
«Staraya Derevnya» — The bus №101 (40 rubbles but overcrowded)
«Chernaya Rechka» — The bus № K-405 (79 rubbles — highly recommended)
«Prospekt Prosvesheniya» — The bus # K-407 (79 rubbles)
If you need assistance to visit Oranienbaum and Kronshtadt, don't hesitate to contact us!
These sights are not included in the classic tour package because they are «off-the-beaten-track». You can text us at WhatsApp  +7 921 930-65-74 or email tours@st-petersburg-visit.com. 
See you all there!